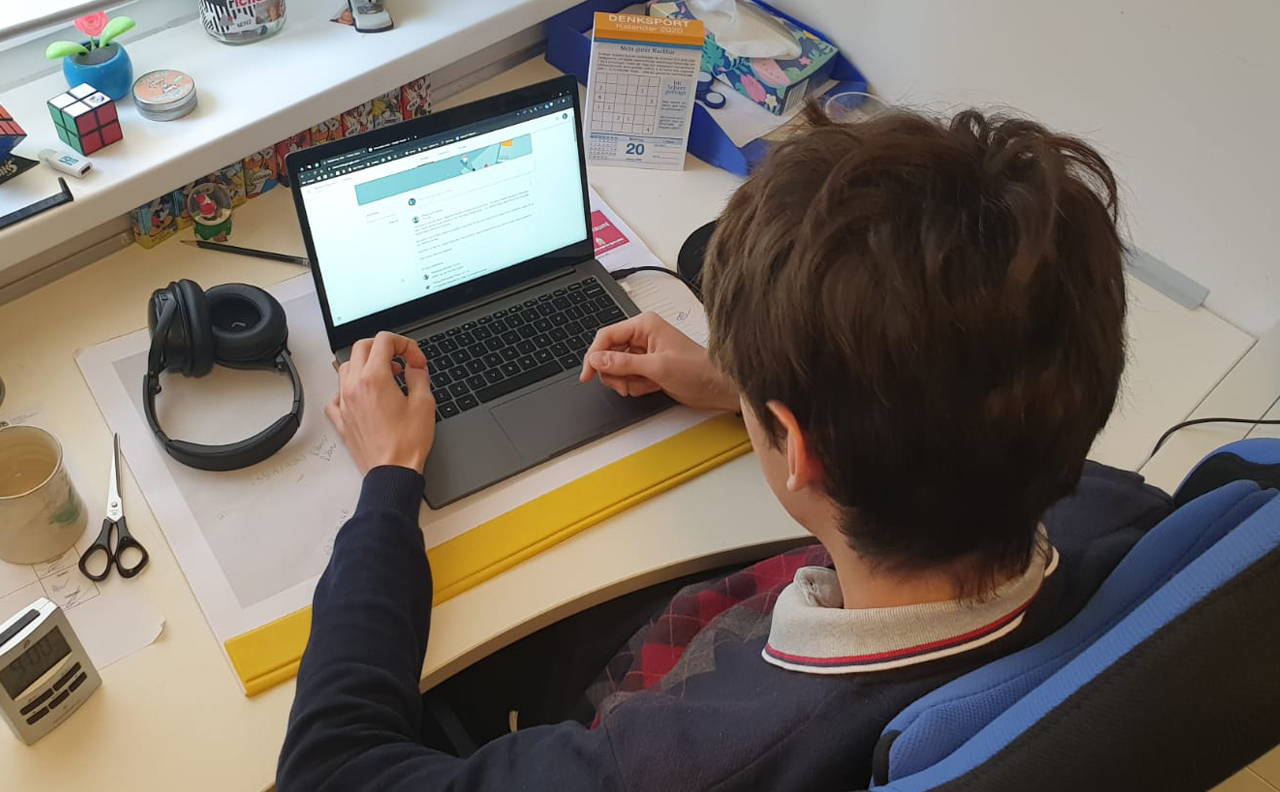 Self Testing
There is a three-test requirement for the two weeks following the vacation (Oct 25 - Nov 5). Those who have been fully vaccinated or have recovered do not need to test. After the two weeks of special measures, testing resumes twice weekly when the seven-day incidence in Dresden is above 10. If it is below that, it is sufficient to provide proof of testing once a week. The seven-day incidence rate in Dresden is currently 160.
Current School Operations
SECONDARY SCHOOL: Grade 6-12 will be required to wear masks during lessons if the infection rate is above 35. 
In the new Saxony regulations, it states that from November 8 on mask-wearing in class is not required any longer. We are currently in consultation with the authorities as to whether this date also applies to us or whether the mask requirement will be waived as early as November 1 due to our earlier Fall Break. We will inform you about the decision end of next week. 
PRIMARY SCHOOL: K5 students and students Grade 1-4 will not be required to wear masks in class. Grade 5 will not be required to wear masks during lessons because the classes are still part of the Primary School. After School Care will be provided for free.
PRESCHOOL: Regular schedule (7:30 - 18:00). Preschool students will not be required to wear masks.
When school reopens for students, parents will be permitted to enter both campuses for drop off for a maximum of 10 minutes. 
For presence on campus for school events (i.e. music performances, sports events, parent information workshops) longer than 10 minutes parents must have a valid certificate as proof of a negative Covid (antigen) test or proof of vaccination/recovery.  
Entry to the school building for a one to one meeting beyond 10 minutes must be arranged in advance with the teacher or Principal and 3G rule does not apply. In one to one parent/teacher meetings, masks can be removed if 1.5m distance can be guaranteed and maintained. Mask use continues to be recommended.
The State Minister for Saxony has indicated that schools will remain open depending on the level of infection rates. We remain in contact with the responsible German and Saxon authorities. Information displayed on this page will be updated regularly as new data is received. DIS families are recommended to monitor their email accounts for further updates.