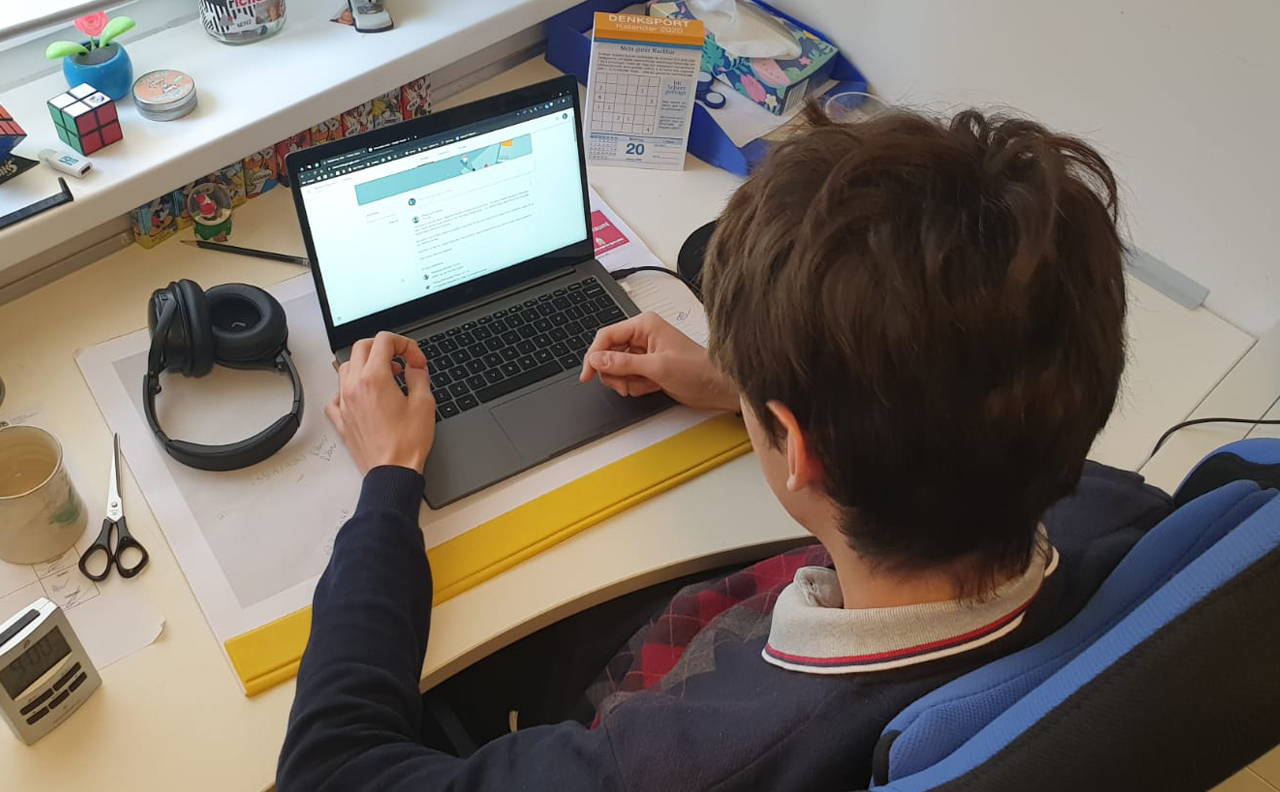 Self Testing
From April 12 on all students Grade 1-12 are required to mandatory self-testing twice a week (on Mondays and Thursdays). 
Current School Operations
SECONDARY SCHOOL - The Secondary school Grades 6-10 operate in a blended model. 
Our students and staff in Grade 11 have been continuing learning on campus since 8 February. Grade 12 students had their last school day. IB exams start on April 29.
PRESCHOOL AND PRIMARY SCHOOL - The German Bundestag passed the draft of a Fourth Civil Protection Act. From Monday 26 April, with the current level of Covid infection rates in Dresden (between 100 and 165/100,000), DIS will move towards alternative teaching arrangements in Grades 1-5. The current schedule for staggered start and end times and late start on Wednesdays remains the same. Grades 3 and 4 which have the smallest class numbers will continue to operate with the same cluster groupings. In Grades 1, 2 and 5 classes will be grouped into three smaller 'pods. After school care will continue to be provided from 14:30 onwards each day with the current arrangements.
At the Preschool the children are again in fixed groups. 
School Staggered Start in PYP
Mon, Tue, Wed (later start), Thu, Fri
K5-Grade 1: 8:15-14:25 (later start time on Wed: 8:40)
Grade 2-3: 8:25-14:35 (later start time on Wed: 8:50)
Grade 4-5: 8:35-14:45 (later start time on Wed: 9:00)
The State Minister for Saxony has indicated that schools will remain open depending on the level of infection rates. School attendance for students is optional but we expect a high level of student attendance. 
After School Care will be only offered at the Preschool and for Grades K5, 1-4 at the School Campus. 
We remain in contact with the responsible German and Saxon authorities. Information displayed on this page will be updated regularly as new data is received. DIS families are recommended to monitor their email accounts for further updates.
DIS Community Hub