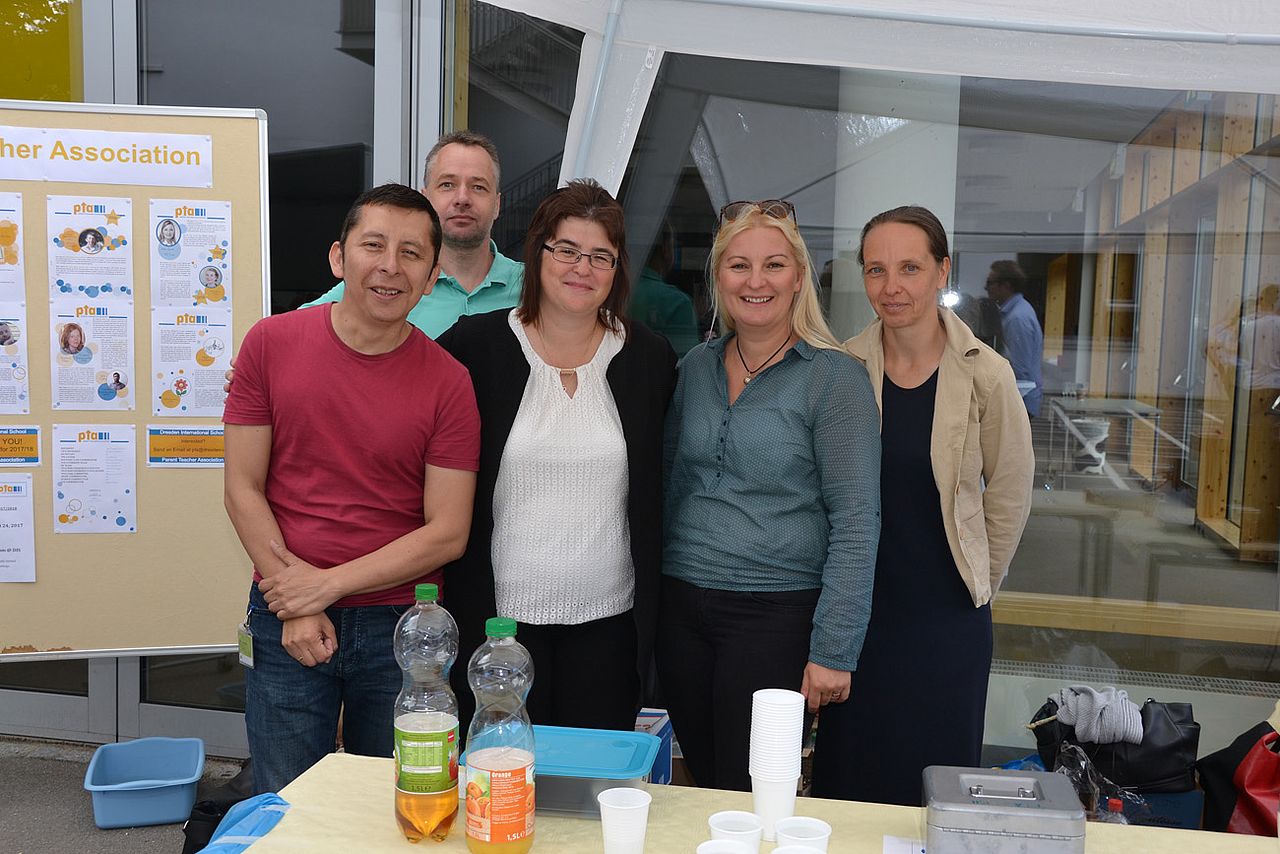 Parent Teacher Association
The Dresden International School has a very active Parent Teacher Association (PTA).
Purpose: To involve parents and teachers in promoting the welfare of students, and to actively support and foster the integration of parents, teachers, and students into the DIS community. The DIS PTA is an organization devoted to fostering community spirit and supporting the school in the education of our children through a variety of social, informational and fundraising activities, for example the Spring Festival, the Christmas Bazaar, the St. Martin's Day Parade, the Welcome Back BBQ or Cooking Classes.
The PTA supports a variety of activities throughout the school year to promote a sense of community and to raise funds that are used to enrich and improve the lives of our teachers and children at the school.
Get involved in the DIS Community!
Parent volunteers are a very important part of a successful school and volunteers are needed in every capacity, big or small, both in and out of the classroom. We understand the time challenges that you face and will coordinate the right volunteer opportunities that work for the time that you can offer.
The PTA is run by a board that meets regularly.
PTA President: Jane Dietrich-Schendel
Vice Chair: Dr. Katharina Schwanitz
Treasurer: Jörg-Oliver Weidner
The rest of the DIS Community can choose to support our school community in a different way: if you are interested in helping with an event or social get together, starting a new event or social happening, leading the organization of an event or social night out just post it on the DIS Community Facebook group and gather other parents for support - and go for it! You do not need to join the PTA Board or attend meetings - you may choose to meet your team over coffee or breakfast or whenever! We have teams such as Onboarding and Welcoming, Public Relations, Booster Club and Event Management - add your TEAM or join one!
We'd like to make it easier for our Community to get involved - to Inspire, to Move Forward and to Give Back by organically forming groups following their passions - be it music, welcoming new parents, a hike, a dance, organizing a night out for parents or a cooking night.
All parents and DIS faculty are invited to discuss their issues, share ideas or concerns, and to vote on the allocation of PTA funds and projects to pursue.
If you have something you would like to share with the PTA, please email to pta[at]dresden-is.de.