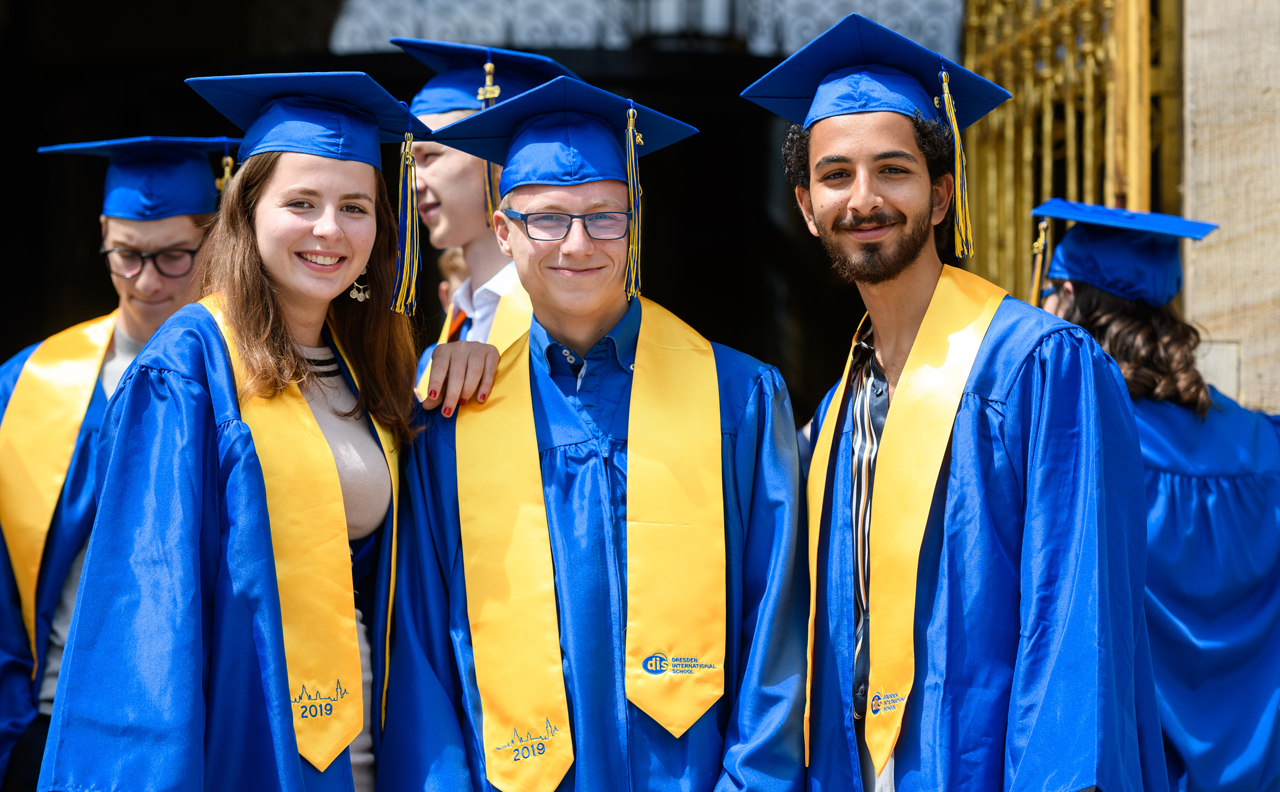 The graduation is a farewell address delivered to DIS' graduating class. This year's ceremony took place on Saturday, June 13, 2020 at the DIS Sports Hall.
The festive event is usually followed by a dinner organised by the graduating class and the school. After reviewing the current regulations and discussing options for hosting the graduation dinner in consultation with the LaSuB, the education authority in Dresden, we have taken the decision to cancel the bookings for the graduation dinner this school year. This is now practically unavoidable as school events with large gatherings are currently suspended. 
We are very glad that we were able to organize the best graduation ceremony possible for our students under the current public health regulations. Our students and families deserved nothing less for the hard work, achievements and commitment made over the years.