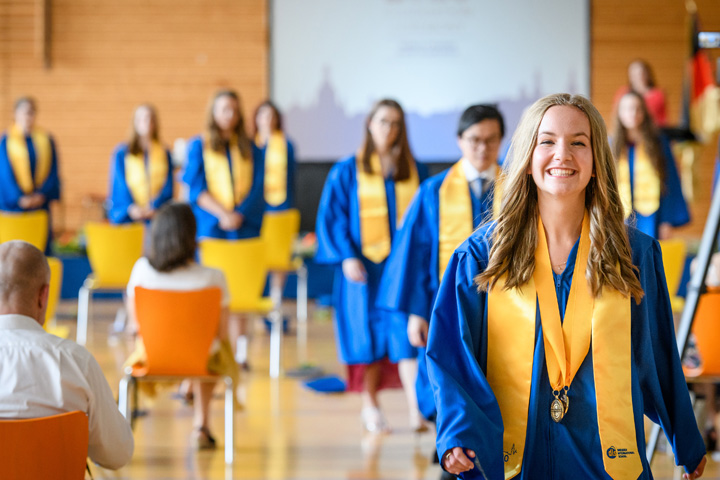 The graduation is a farewell address delivered to DIS' graduating class. 
We are proud of our 31 graduates who are now preparing for their IB exams! On 4 June they will officially receive their DIS High School Diploma at City Hall Dresden. It will be a very festive event with Rachel Cozmatchi, a Secondary School teacher, as the keynote speaker. 
We are happy to organize the best graduation ceremony and dinner possible for our students under the current public health regulations. Our students and families deserved nothing less for the hard work, achievements and commitment made over the years. The Class of 2022 is a creative and lively group and will be missed. We wish them success and hope that they tackle future challenges with tenacity, idealism, and ambitions.