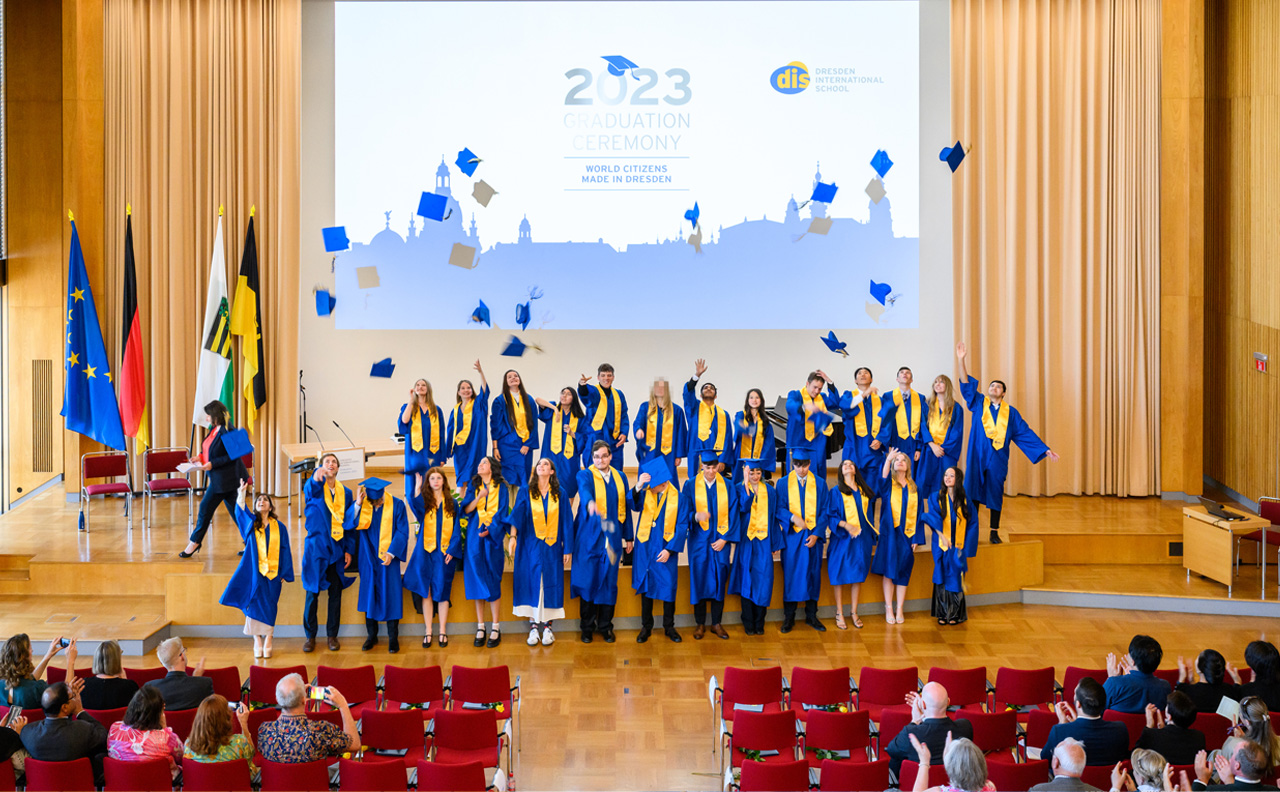 The graduation is a farewell address delivered to DIS' graduating class. 
The class of 2023 was a small but dynamic group of 28 fine young men and women originating from 11 countries. We are immensely proud to have celebrated their graduation on Saturday, 3 June 2023.
It is time to take on the world! All their hard work, experiences, challenges, and successes got them this far. We could not be more proud of them. We congratulate them and wish them the best for their future endeavours!