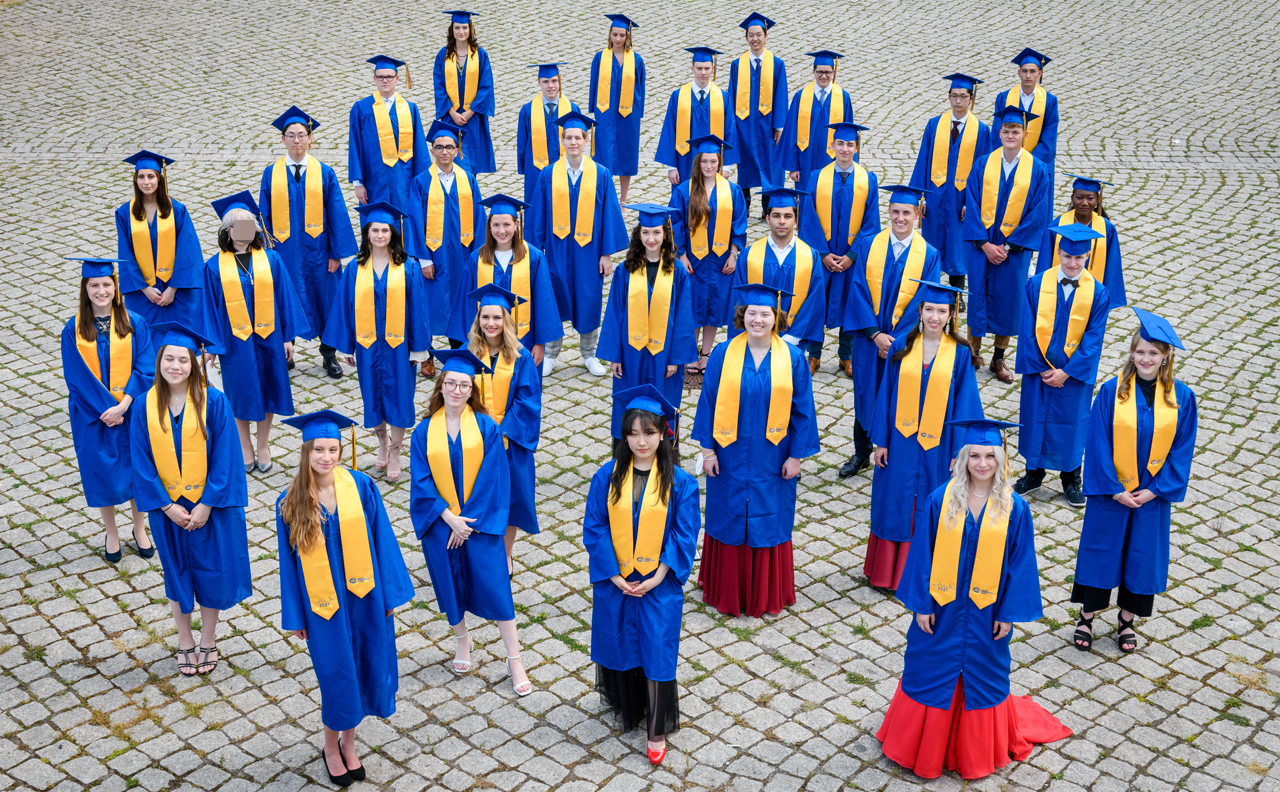 The graduation is a farewell address delivered to DIS' graduating class. 
We are proud of our 38 graduates! On June 5 they officially received their DIS High School Diploma at the Maritim International Congress Center. It was a very festive event with David Prochaska and Lee Barlow, Secondary School teachers, as the keynote speakers. 
We were happy to organize the best graduation ceremony possible for our students under the current public health regulations. Our students and families deserved nothing less for the hard work, achievements and commitment made over the years. The Class of 2021 is a creative and lively group and will be missed. We wish them success and hope that they tackle future challenges with tenacity, idealism, and ambitions.