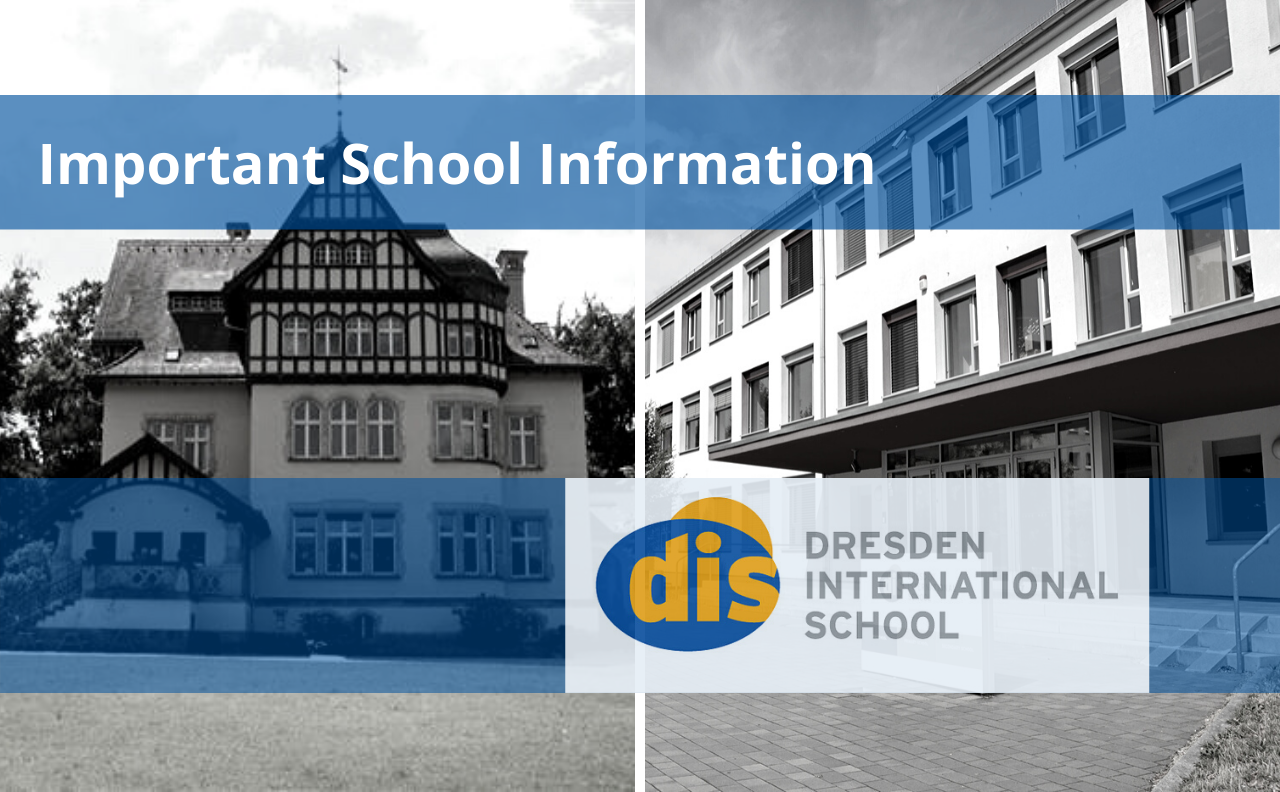 DIS is on April Holiday
Update 6.04.2020
Dresden International School is on April Holiday from April 6 to 17, 2020.
We will return to school either at the campus or online on Monday, April 20. This is a scheduled two week break in our school calendar and remains as a holiday. 
We remain in contact with the responsible German and Saxon authorities. Changes and information will be displayed HERE updated regularly as new data is received. DIS families are recommended to monitor their email accounts for further updates.
Although campus is closed, the Admissions Office remains available for inquiries via email (admissions[at]dresden-is.de) and will continue to process applications and provide admission decisions. During this time all visits to campus are canceled. If you already have a visit planned, please contact our admissions office to reschedule your appointment.