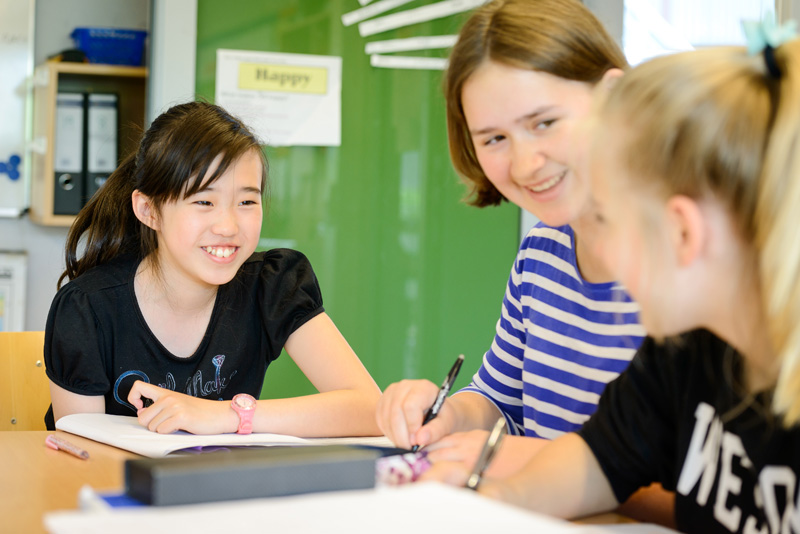 Secondary School
Grades 6-12
Our Secondary School offers a full all-day programme for students age 11 up to 18. We offer an outstanding educational programme in English language. Our educational programme follows the high standards set by the International Baccalaureate Organization (IBO) and we are a certified IB World School. 
On our campus, children from many different nations learn together. Close cooperation between subject teachers and small classes enable cross-curricular education and ensure academic advancement for all students.
In Grades 6-10 students follow the IB Middle Years Programme (MYP) and in Grades 11 and 12, the IB Diploma Programme.
Explore the Diploma Programme
Read more about the MYP