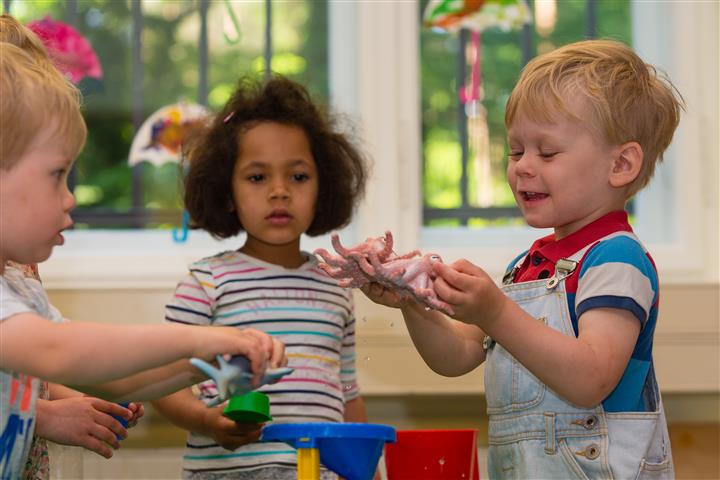 DIS has single-aged groupings for our youngest learners in order to meet their developmental needs regarding the physical setting, learning opportunities, and teaching strategies. The teaching team meets the Bumblebees group at age one and spends two years with the students, then moving with them into the Ducklings classroom and programme.
Our students are guided by two qualified and caring full-time teachers. 
They are housed in the historic villa at Goetheallee 18 in Dresden-Blasewitz.
To start in this group, children need to be 2 in the summer. Start is preferably at the beginning of the school year but entering the preschool is also possible throughout the year.
English is the predominant language of communication. German is also introduced through songs, stories and other resources.