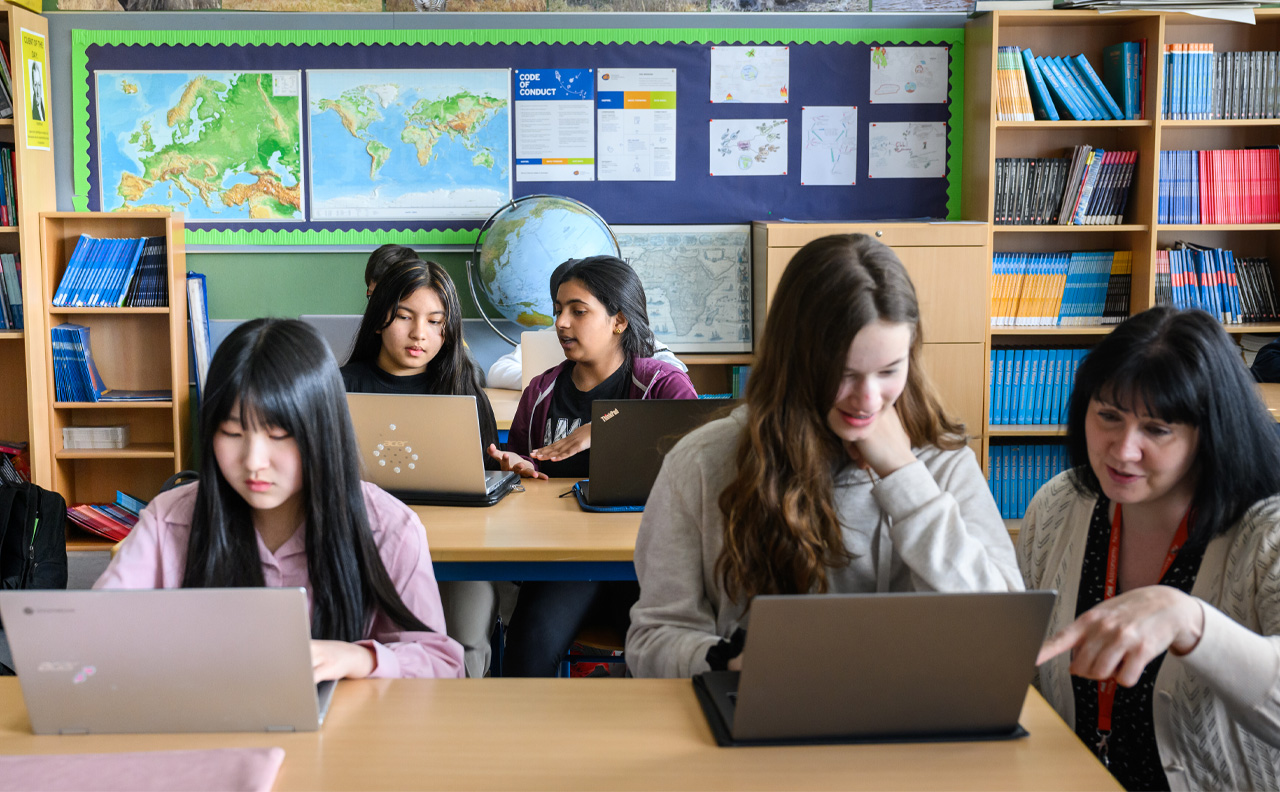 Middle Years Programme
In a nurturing and challenging environment, we empower students to become self-directed, life-long inquirers.
The International Baccalaureate Middle Years Programme (IB MYP) is a purpose-built five-year program for students aged 11-16 and is delivered in international schools worldwide. Our MYP students (Grade 6-10) follow a comprehensive, coherent and challenging academic program. The curriculum encourages students to make meaningful connections between their learning and the real world.
The MYP curriculum focuses on conceptual learning, as well as interdisciplinary study, encourages intercultural understanding, and shows students the value of being responsible world citizens. The program supports students' development of age-appropriate life skills.